There's a lot you can do with a hot dog. And what better time than summer time to experiment.
When I first moved to the Boston area in 1977, I had a job at a neighborhood Italian deli. It was there I learned what was in a hot dog (and "flat hot dogs" aka bologna). It ain't pretty.
But, it's like I always say, if I'd grown up in another part of the world, I might be eating and enjoying slugs I dug out of the ground or consuming a delicious caterpillar.
What we find palatable seems to depend on where and how we grow up and since I've blocked out what goes into hot dogs, I'll have one every now and then.
I like my dog grilled, on a toasted whole wheat bun, with mustard, and occasionally topped with relish, chopped onions, crushed red peppers and potato chips! But that's a lot more work so I'm fine with just mustard most of the time.
How about you? How do you like your dog?
Let's see how you line up with a new Google Trends survey that lists each state's top hot dog!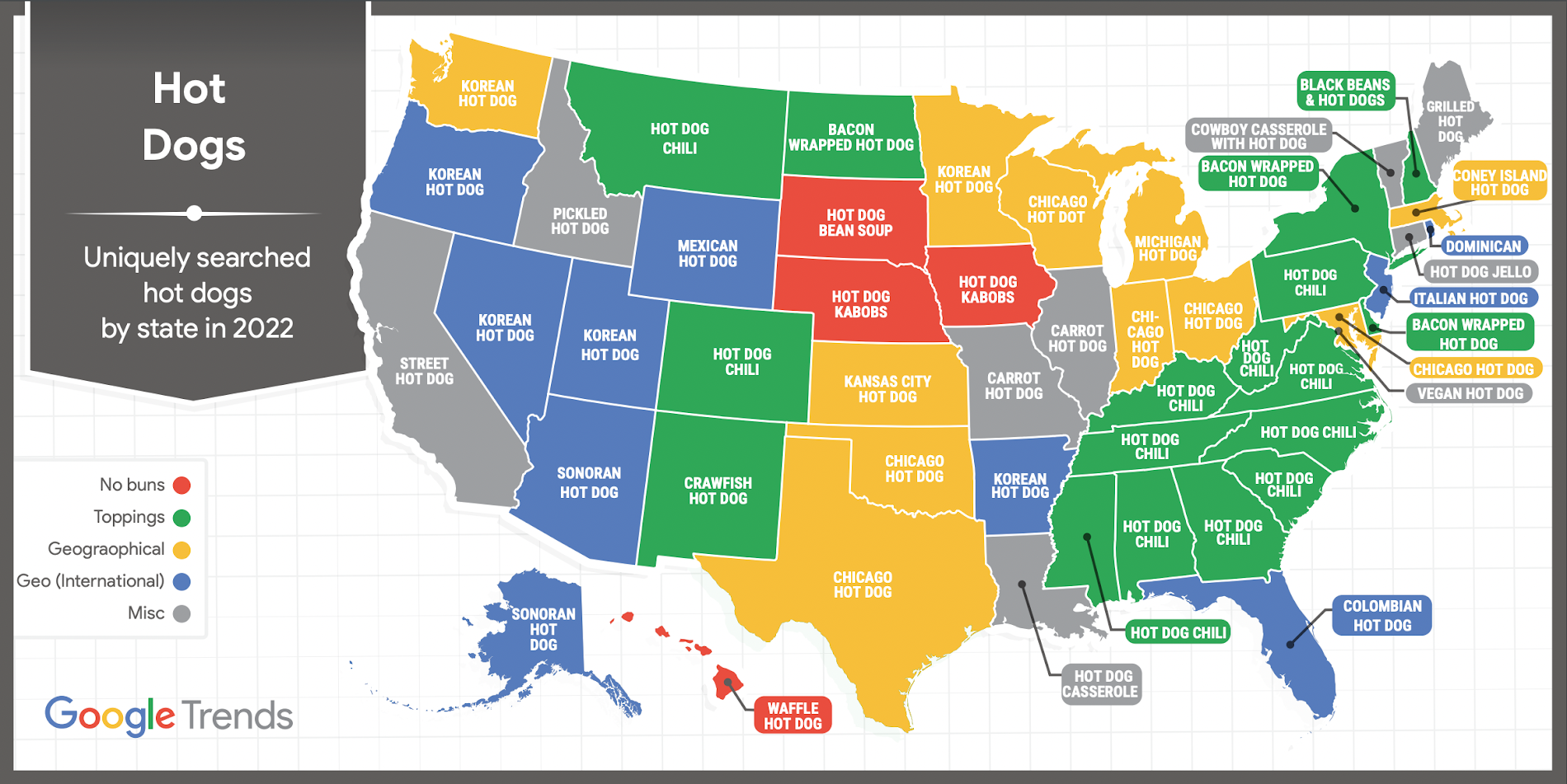 Top Hot Dog in New England States