In today's Dirty Laundry Report, it's all about the Oscars and I was just really glad we had power! -LBF
And the winners were...
BEST PICTURE: Shape of Water
ANIMATED PICTURE: Coco
...I saw it this for the first time over the weekend and I SOBBED!
This Thanksgiving, experience an all new comedy adventure for the generations. The latest trailer for Disney/Pixar's Coco is here! --- Disney/Pixar's Coco opens in theatres in 3D November 22 in 3D! Despite his family's baffling generations-old ban on music, Miguel (voice of newcomer Anthony Gonzalez) dreams of becoming an accomplished musician like his idol, Ernesto de la Cruz (voice of Benjamin Bratt).
DIRECTOR: Guillermo del Toro, The Shape of Water
ACTOR: Gary Oldman, Darkest Hour
ACTRESS: Frances McDormand, Three Billboards Outside Ebbing, Missouri
SUPPORTING ACTRESS: Allison Janney, I, Tonya
SUPPORTING ACTOR: Sam Rockwell, Three Billboards Outside Ebbing, Missouri
...With my favorite speech of the night!
Watch Sam Rockwell's Oscar 2018 acceptance speech for his performance winning Best Actor in a Supporting Role for Three Billboards outside Ebbing, Missouri at the 90th Academy Awards. For more Oscars highlights and can't miss moments visit Oscar.com: Acceptance Speeches & Interviews: http://oscar.go.com/video Red Carpet Galleries: http://oscar.go.com/red-carpet Winners: http://oscar.go.com/winners
... Because my mother did the same thing!
My other favorite moments of the night:
Rita Moreno wore the same gown she wore to the 1962 Academy Awards! These women are aging amazingly!
My favorite dress was Jennifer Garner... What do they say? The best revenge is to look good!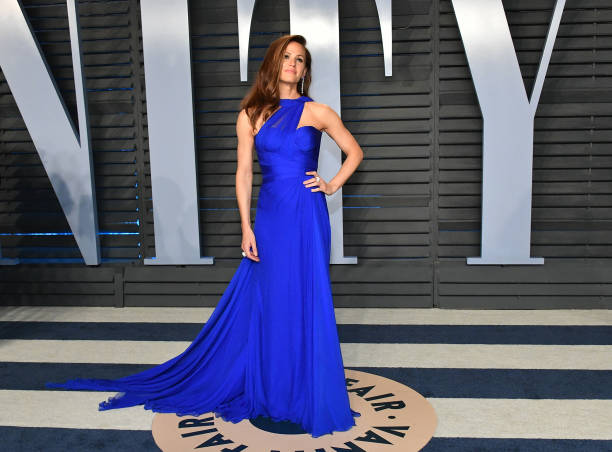 And, my favorite trailer? It's a tie!
Roseanne- I was never a big fan, but I'm looking forward to this!
Uploaded by TV Guide on 2018-03-05.
Mary Poppins Returns- This looks fun!
This Christmas, a new story begins. Here's your first look at Mary Poppins Returns.
My favorite duo? Tiffany Haddish and Maya Rudolph!
Tiffany Haddish and Maya Rudolph know what people in the audience were thinking when they walked out to present the award for Best Documentary Short Subject at the 2018 Oscars - are the Oscars too black now?