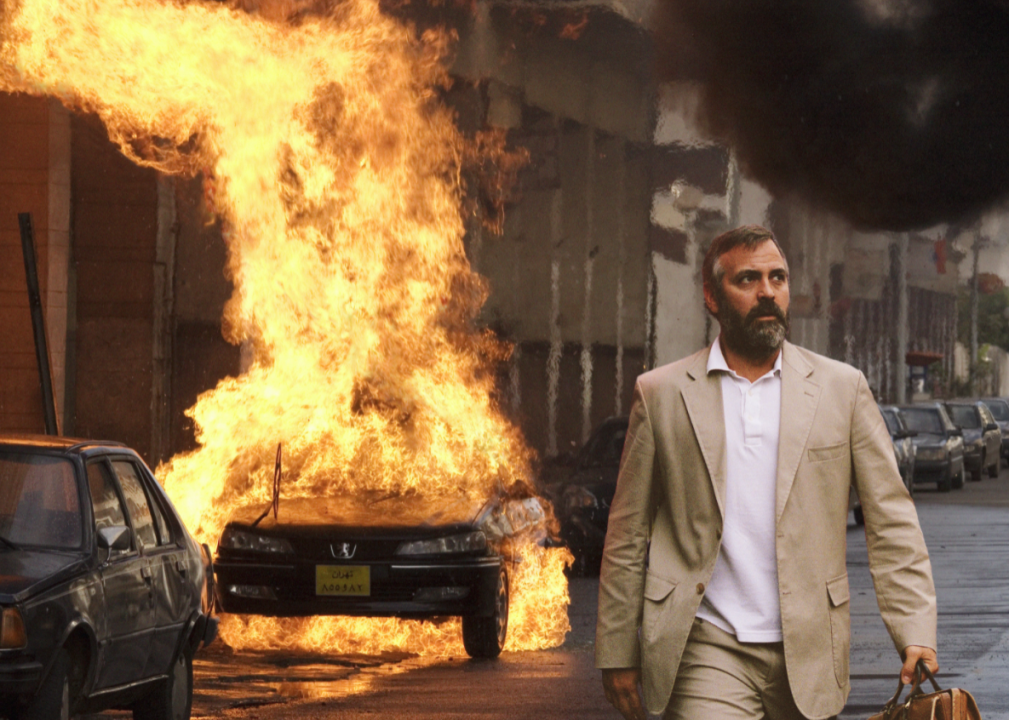 Warner Bros.
Major accidents that happened on the set of a film
The October 2021 death of cinematographer Halyna Hutchins on the set of the film "Rust" has focused industry and public attention on the safety of film sets.
There are many risks involved in a film's production posed by the set, environment, weapons used as props, and stunts, among many others variables. One of the barriers to better safety measures is the inherent fragmentation of the industry itself, as laws and guidelines vary wildly by location. To look a bit deeper into these incidents, Stacker compiled a list of 10 major accidents that took place on a film set using various entertainment reporting sites.
Many of the worst on-set accidents have prompted initiatives to make things better. "Safety for Sarah" was a movement in response to the death of a camera assistant after an on-set train accident. Following a 1982 on-set helicopter crash that killed three people, a 24-hour hotline was set up as a way for people to call in their safety concerns. Unfortunately, as the "Rust" accident proves, on-set film accidents are hardly a thing of the past.
These accidents include long-lasting injuries, amputations, and death. One accident took the lives of three people after a helicopter fell from the sky. Another saw a young woman killed on the first day of a film shoot when she was hit by a train. These accidents span multiple decades and prove that no matter how often on-set film safety guidelines are updated, accidents continue to happen.
Sign me up for the 105.7 WROR email newsletter!
Make sure you're in the know on the latest music and entertainment news, plus exclusive prizes, trips, and more!
By clicking "Subscribe" I agree to the website's terms of Service and Privacy Policy. I understand I can unsubscribe at any time.