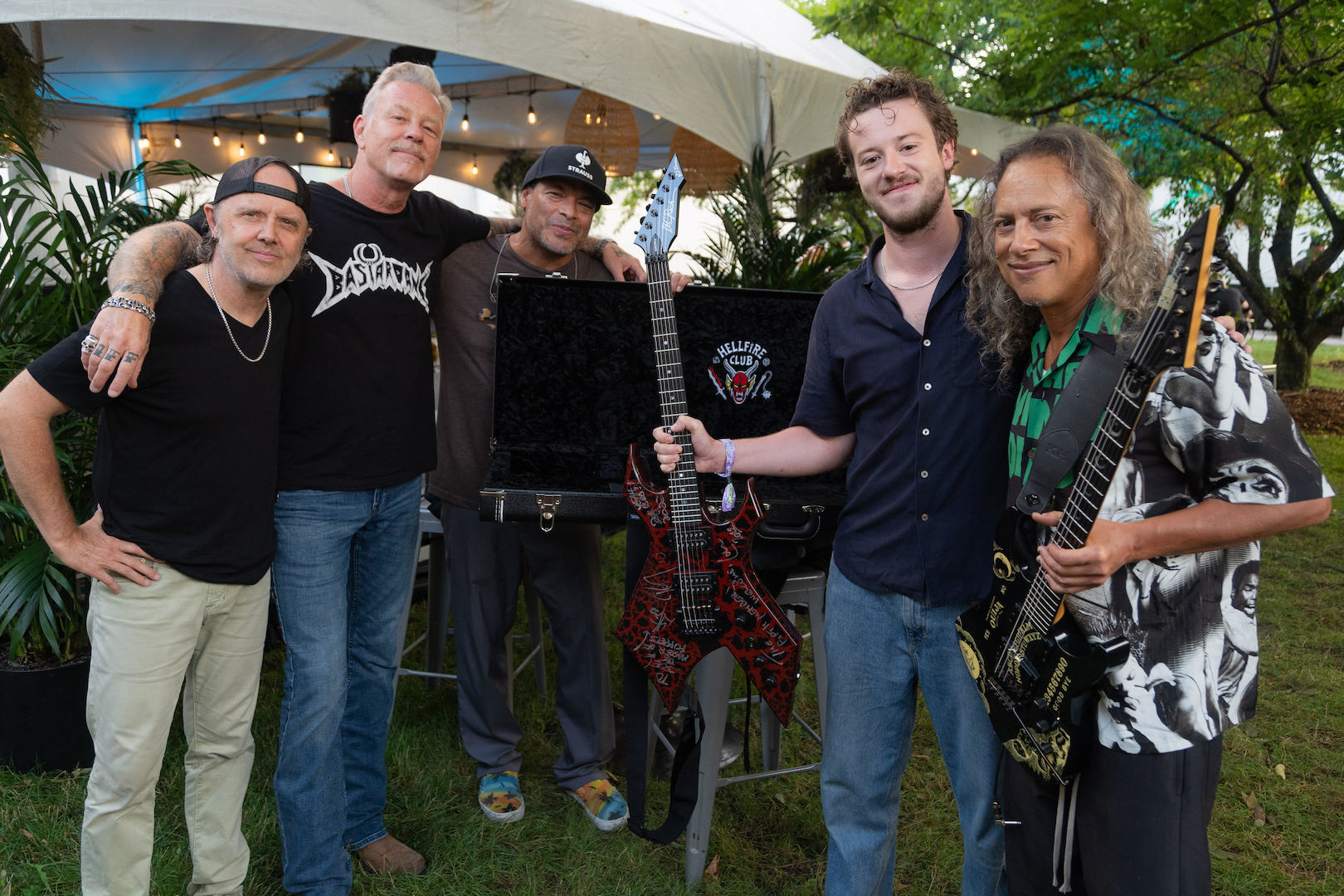 Joe Quinn from "Stranger Things" got to meet Eddie Munson's heroes:  Metallica.  The band invited him backstage at Lollapalooza.
James Hetfield said, quote, "I'm a big fan of [the show] since Season One.  My kids and I, it's been a bonding experience for us . . . Thanks for doing [our song] justice, by the way.  You definitely did."
Joe said they're all he's been listening to for two years.  Metallica did a quick "Master of Puppets" jam session with him before giving him a replica guitar of the one he uses in the show.  They even signed it for him.
Lars Ulrich also joked, quote, "We'd like to make an announcement.  Metallica is now a five-piece, guys."
Here is Eddie's epic Stranger Things guitar solo!
ROR Morning Show, Husband, Dad, Nerd, NASCAR fan, Gluten Free it's for me. Host of Wicked Fast Podcast
Sign me up for the 105.7 WROR email newsletter!
Make sure you're in the know on the latest music and entertainment news, plus exclusive prizes, trips, and more!
By clicking "Subscribe" I agree to the website's terms of Service and Privacy Policy. I understand I can unsubscribe at any time.