Wreck-It Ralph is Toy Story good and we are happy to share it's getting a sequel! 
Did you know…
The arcade game Fix-It Felix, Jr. never actually existed. It is an homage to Nintendo's Donkey Kong. –venturebeat.com
The outfits of the Nicelanders, the characters who live in the high rise in the game Fix-It Felix, Jr., were  influenced by the 2011 Royal Wedding, which was going on as they were being designed. –slashfilm.com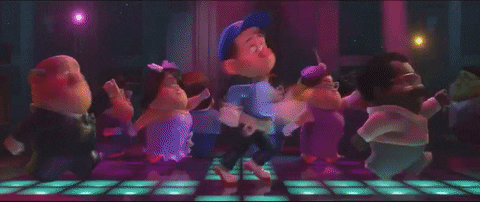 PJ the Eternal Intern visited Vanellope's Sweets and Treats on the Disney Cruise!
Jamie Martel is the WROR Marketing Director. Married to a man we all know and love as Dirt (don't ask) and owns two little kids who are awesome most of the time. Her 3 year old's favorite character in Wreck It Ralph is Fix It Felix Jr. and she really loves that about him! Fix It Felix Woop! Woop!